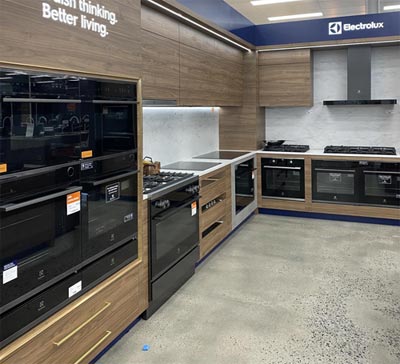 B&B Displays focuses its services on showroom display fitouts. We are committed to providing the best customer experience, which is why we work hard so our clients receive the utmost personal and professional attention in catering to their needs and preferences.
With innovative design ideas encompassing practicality and style, and a range of exciting materials, our design ideas will surely improve on your showroom's success.
B&B Displays also does kitchen and bathroom installations and renovations.
Feel free to Contact Us for more enquiries. We are located at 3/257 Colchester Road, Kilsyth VIC 3137.  You can also reach us through our phone (03) 9761 6842,  mobile 0400 464 565 or send an email to info@bbdisplays.com.au.