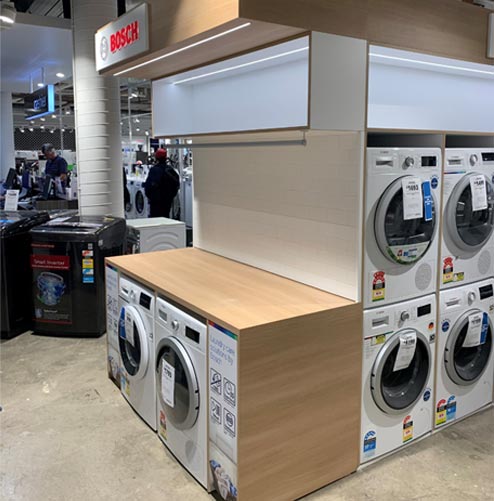 Welcome to B&B Displays
B&B Displays is a company that deals with display design, manufacture, installation, project management, and in-house 2pac painting. We service areas in the Metro Melbourne, Regional Victoria and Interstate.
We are a family business with over 25 years of experience in the industry. We are committed to providing the best customer experience, which is why we work hard so our clients receive the utmost personal and professional attention in catering to their needs and preferences.
In line with that, B&B Displays offer personalised one-on-one service from commencement to completion. We want to provide you with the security and assurance of knowing that your project is being expertly managed by the person you speak to from day one.
Our services are focused on Showrooms, Kitchens and Bathrooms. We have built strong relationships with brands and companies such as Smeg, Bosch, Electrolux, Harvey Norman, E&S Trading. We can guarantee that our quality of works will make your new cabinetry visually appealing.